What Drives Your Employees?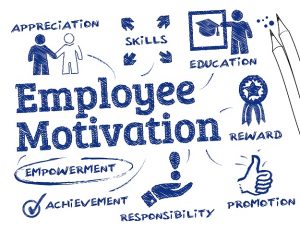 This week's blog is obviously directed at those small business owners who have employees. However, I believe that even those who do not have employees can benefit themselves from the information in the blog. There are several factors that motivate all of us to do the work we do. Each employee is a human being and what motivates them in most cases motivates all of us, including owners, to be successful.
I believe that one of the most important factors in motivating a person to be successful is to create a work place that is fun. One way to do that is to look at what makes that person happy at their job. When people are happy, their outlook on life is positive and they have hope in a better tomorrow. Yes, people work for pay but what most people seek is a way to use that pay in ways that they find joy and satisfaction with their lives. If you can create a fun, upbeat, workplace where employees can feel happy then they have a chance to maximize their productivity.
People or employees generally also want to live a life that has a positive impact on the world around them. As an employer, we can develop opportunities for the employee to feel that the work they are doing has an impact. At the very least they need to feel that their work is having a positive impact on the company they work for. When employees feel they are having such an impact they can feel a personal significance in the work they do.
If you would like to learn more about how to better motivate yourself and your employees, then please tune into The Weekly Business Hour broadcast this Monday May 15th from 11:00am – 12:00pm on Lone Star Community Radio. You can listen live at www.irlonestar.com , on the Lone Star mobile app or FM 104.5 and FM 106.1; or you can tune into the podcast after Wednesday May 17th by going to The Weekly Business Hour page on www.irlonestar.com  or on Facebook to The Weekly Business Hour page: https://www.facebook.com/theweeklybusinesshour