How Fast and How Far Do You Want to Take Your Business?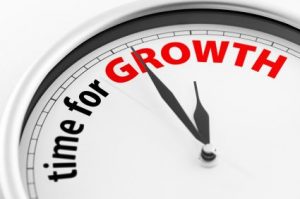 How fast and how far do you want to take your business sounds like a fairly simple question for any business owner to answer. However, the reality is much, much different. It just happens that many business owners never really ask the question or if they do they fail to provide a complete answer.
What is a complete answer to the question? A complete answer would first include the development of a clear Exit Strategy for the owner. A good Exit Strategy would at least include the answer to 'when', 'how much', and 'to whom' (would I sell the business too). Three fairly basic questions that are rarely answered until very late in the businesses life if at all.
The answer to these three simple questions is important as it provides guidance to the answer to a multitude of issues or questions facing any business. An example would be should or do I need to borrow money to successfully build my business. The answer to 'when', 'how much' and 'to whom' help give you the best answer for your business. If you plan to sell the business in five (5) years, then how much debt and for what term do you want to take on? How much will you be able to leverage the debt and improve the revenues and profit so that you maximize the value of the business
It may sound like a challenge and a bit stiff but building your business around the clear goals of how big and how fast is the best way to maximize your time and your financial investment. To learn more about "How fast and How Far…" listen to The Weekly Business Hour broadcast this Monday January 30th from 11:00am – 12:00pm on Lone Star Community Radio. You can listen live at www.irlonestar.com and FM 104.5 and FM 106.1 or you can tune into the podcast after Wednesday February 2nd by going to The Weekly Business Hour page on irlonestar.com or on Facebook to The Weekly Business Hour page: https://www.facebook.com/theweeklybusinesshour