What Does 2018 Look like From the Small Business Point of View?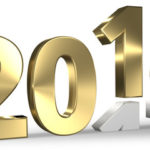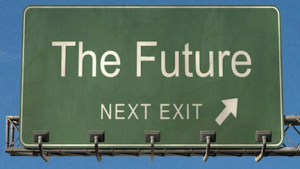 As the year winds down, it is only natural to look forward to 2018. Some businesses develop extensive business plans for the new year; while I suspect that most small businesses simply think about the new year and record little of their plan on paper. I encourage all my clients to take the time, away from the day-to-day activity of their business, to develop at least a one-page plan to guide them in the new year.
One of the steps in planning for the new year should be to see what information you can find concerning what other small business owners are thinking about coming year. Microsoft through Microsoft Store, which serve small businesses, conducted a broad range survey* of what small businesses are thinking about and planning for 2018. I would like to share some of this information with you and comment about what I take from the results.
The one thing that there is no doubt of when you review the survey is that small businesses are positive and they have big plans for growth in 2018. Ninety percent (90%) of those surveyed said they were planning to hire 1 or more employees in the new year. That factor is clear sign that they are expecting a growing economy and business growth for themselves.
There is one area of the survey that stand out in my mind. The first is technology. Almost 50% of those surveyed that staying ahead of changes in technology was their biggest challenge in the coming year. At the same time newer business, those in business one year or less are more likely to have employees who work from mobile devices than older businesses; 50% more likely than business five years or older.
These two results concern me more than anything else I read in the survey. Older business, in this case those just one year or older, are working at a distinct disadvantage. They are not adapting to the changes in the business environment that relate to technology. I do not necessarily advocate being an early adapter, but every successful business must utilize every technological tool that is available. The longer a business waits to adopt technology the more it risks business failure.
Technology is also apparently playing into the issue of work-life balance. Over eighty percent of respondents said they were achieving the work-life balance they were looking for. Another measure of this was eighty percent reported they were working 50 hours or leases a week. The use of mobile and remote technology gives these owners the flexibility and freedom to work from home or where ever they are.
If you would like to hear more about "What Does 2018 Look like From the Small Business Point of View?" you can listen live to The Weekly Business Hour on Monday December 18tyh from 11:00am – 12:00pm CST on www.irlonestar.com , the Lone Star Community Radio app, or on Conroe City Radio at FM 104.5 & FM106.1.
You can find the podcast of the show by going to The Weekly Business Hour page on www.irlonestar.com  or on Facebook to The Weekly Business Hour page: https://www.facebook.com/theweeklybusinesshour. The podcasts are also posted weekly on Wednesdays on YouTube on The Weekly Business Hour channel and on other social media outlets such as Stitcher, Google Play and ITunes.
* SurveyMonkey. "Small Business Insights." Survey. 11-15 Oct. 2017.
Based on a sample of 1,300 self-identified small business owners with a range of 1 to 200 employees in the United States.