Has Your Business Failed at Technology 101?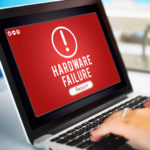 I placed a call this morning to our A/C Heating service company to make an appointment for a summer check-up for our system. The phone was answered by a very professional lady who had the voice and demeanor of someone who really wanted to help the customer. However, when she tried to set up the appointment her computer apparently refused to work. She apologized for the inconvenience and delay, but she had to refer to a printed schedule. This is a clear case of a business failing at Technology 101.
You as a business owner can hire and train the best employees in the world, but you will waste or compromise your investment if you fail to invest in the necessary technology tools for them to use. Too many times I have seen a business go "cheap" when buying, implementing, and maintaining technology.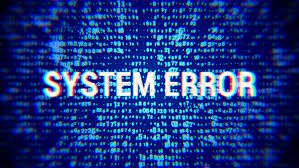 The computer systems used by business seem to be a particular area where owners feel they can go "cheap." They purchase consumer model computers, network equipment and often software as well. When components break-down or the entire system fails they often fail to understand that they literally built a system to fail. Why as a business owner would you buy anything, product or service, to be used in your business that is going to stop or interfere with the success of your business?
Another point of failure is in the hiring of the best available resources to help you spec, purchase, and implement your technology. Let's face it, finding and hiring the right company or individual to assist you with your technology can be a challenging process. Finding and hiring good employees is a challenge, so why shouldn't the same be true for technology contractors. Investing in a good advisor or consultant is key to making the technology work for your business not against it.
A third area of failure is the training of employees how to use and take advantage of the technology. Many times the owner feels the purchase and installation of the equipment is all it takes. They refuse to see that proper training, not just picking it up on the fly, is a necessary step to get the most out of the technology. I once worked in an office where a new phone system was installed. The vendor held group training sessions and then came by every day for following 2 weeks to make sure every employee was comfortable with the new system. Needless to say, no one ever had a problem using the new phone system.
In today's world, every business uses a variety of technologies. Phone systems, package tracking, and payment processing are just a few of the areas that a business must uses every day to stay competitive. Once upon a time a capital budget was made up of almost entirely of equipment made of steel. Today modern technology and systems make claim to an increasing amount of such budgets. A business owner must embrace and pursue the opportunities technology offers in order to succeed.
Be sure to tune in every Monday to the The Weekly Business Hour from 11:00a – 12:00pm to learn more ways to save money and build a larger, stronger business for you and your family. You can listen live at www.irlonestar.com or on Facebook Live on The Weekly Business Hour page or on City of Conroe FM 104.5 or FM 106.1.
If you enjoyed reading this article, please recommend and share it to help others find it!
If you and your business can use some Common-Sense Experience then please subscribe to our newsletter. Click here to subscribe right now!