Serving the Customer after the Sale
All of us are in the business of selling and delivering a product(s) and or service(s). The question I would like to explore today is what do you do once the customer says yes? Every company at this point should be prepared to deliver the product(s) and or service(s) that the customer has purchased. Unfortunately, there are a number of companies believe it or not that are not ready at this point to deliver.
The inability to deliver might be caused by something as simply being out of stock. Another simple reason is that they are short of service technicians and therefore are unable to meet the schedule that they sold the customer. This means that their business was not ready to act or deliver when the customer said yes. If this is the case, then they have a big problem and they need to change their process of accepting orders to reflect the fact that they are short personnel or inventory.
For the sake of argument, let's assume that you have plenty of inventory and or qualified service technicians to deliver the business you sell. The question then becomes how do you deliver in a way that keeps the customer coming back for more?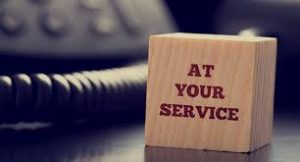 The first step is to develop a process of communicating with the customer once they place their order. Ask yourself what information does the customer need to know once they have committed to the sale. This is the beginning point of keeping your customers and building them into loyal customers who look only to you when they need the product(s) or service(s) you provide.
If you would like to learn more about how you can build your business by "Serving the Customer After the Sale", then please tune into The Weekly Business Hour broadcast this Monday July 24th from 11:00am – 12:00pm on Lone Star Community Radio. You can listen live at www.irlonestar.com , on the Lone Star mobile app or FM 104.5 and FM 106.1; or you can tune into the podcast after Wednesday July 26th by going to The Weekly Business Hour page on www.irlonestar.com  or on Facebook to The Weekly Business Hour page: https://www.facebook.com/theweeklybusinesshour