First Question When Hiring – Where Do I Find the Right People?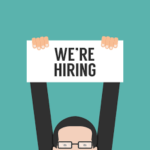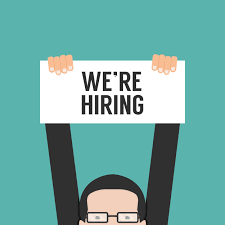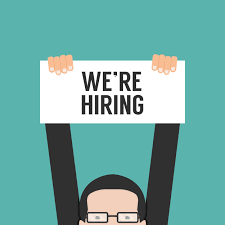 At some point in our lives, we are all seekers and hunters for food, clothing and housing. I would suggest that you use the basic skills that you have developed in looking for life's basic needs as a starting point to find the right employees for your business. All of us are equipped to some extent to find the basics we need to survive and these same tools and experiences can help you find the employees you are looking for.
Where do you look for food? Typically, we start at a neighborhood grocery store and eventually many of us seek out additional stores that offer a better price and or selection. Staffing or employment agencies provide much the same source for potential employees. Many small businesses tend to shy away from these sources. Their major concern is the fee or cost of obtaining employees through these sources. However, some time it is more cost effective to pay the fee to get the right employees for your job opening.
In today's world, the internet has become a go-to source when you are looking for almost anything. The same would apply to potential employees. There are a number of websites, such as Monster.com, that provide access to potential hires at a much lower cost than local agencies. You need to take the time to become familiar on how they work and find the one that best represents your area and the particular jobs you are trying to fill.
One of the best sources for finding the right people is right in your own business. Referrals from your own employees can be the very best resource available. Most employees will not recommend someone unless they feel they are right for the job. It is important that you 'post" or make your employees aware of the job opening. I encourage you to provide a job description as well so that they can have a more complete understanding of what you are looking for.
Referrals can also come from other sources such as friends, business and industry groups, as well as your state unemployment office. If you would like to hear more about using referral sources and the "First Question When Hiring – Where Do I Find the Right People?" you can listen live to The Weekly Business Hour on Monday March 19th from 11:00am – 12:00pm CST on www.irlonestar.com , the Lone Star Community Radio app, or on Conroe City Radio at FM 104.5 & FM106.1.
You can also find the podcast of the show (posted on Wednesday March 21st ) by going to The Weekly Business Hour page on www.irlonestar.com or on Facebook to The Weekly Business Hour page: https://www.facebook.com/theweeklybusinesshour. The podcasts are also posted weekly on Wednesdays on YouTube on The Weekly Business Hour channel and on other social media outlets such as Stitcher, Google Play and ITunes.
If you have questions or comments then please email me at 1bestconsult@gmail.com
View our related videocast on this topic: