Does Technology Help or Hurt Our Business?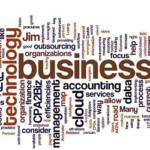 This may not sound like a serious question to everyone, but I think it is perhaps the most important question or issue facing small businesses today. It is meant to be a roundabout way of asking you is technology working for your business. More importantly are you getting the most of technology in your business?
There are five main considerations that need to be considered when you try and answer this question. First, what type of business are you in? A simple question, but I encourage to think about the answer a bit unless you have done so before. It is the old question you have probably heard, "Am I in the railroad business or the transportation business?". How you answer can have a big impact on the types of technology you need for your business.
Secondly, what is your business or growth plan. Do you plan to expand your business or are you happy right where you are? When you seek to expand a business then technology is usually a bigger part of your plan. Other plan questions, such as what is your exit plan, need to be considered. Obviously, your exit plan should tie-back to your growth plan so you have an ongoing plan that will eventually lead to or tie into your exit plan.
Thirdly, what are current industry trends as they relate to technology. The fast food industry has introduced in store ordering kiosk as well as on-line ordering with store pickup. These types of changes require a great amount of investment in technology. Industry competition can drive some technology changes as every business competes to stay up and remain competitive. It's not so much to keep up with the 'Jones", but to keep existing customers and the ability to attract new customers.
If you would like to hear the 4th and 5th consideration to make when looking at the question "Does Technology Help or Hurt Your Business?" you can listen live to The Weekly Business Hour on Monday February 5th from 11:00am – 12:00pm CST on www.irlonestar.com , the Lone Star Community Radio app, or on Conroe City Radio at FM 104.5 & FM106.1.
You can also find the podcast of the show (posted on Wednesday February 7th ) by going to The Weekly Business Hour page on www.irlonestar.com or on Facebook to The Weekly Business Hour page: https://www.facebook.com/theweeklybusinesshour. The podcasts are also posted weekly on Wednesdays on YouTube on The Weekly Business Hour channel and on other social media outlets such as Stitcher, Google Play and ITunes.
If you have questions or comments then please email me at 1bestconsult@gmail.com .