How do you go about building your business?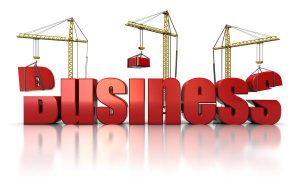 Many of us use previous learning such as what we learned from school, books, or "experts" to direct our building process. I suspect a larger number just jump in and start building their business. Yes, they may take a class and or read a book, but if you talk to them they have a difficult time relating almost anything in their business building process to what I call formal learning.
Ok. How should you go about building your business? First, I believe the building process is a lot more personal than many people think. An owner operated business generally reflects the personality of the owner; particularly in its early years. This can be a good or bad thing based on how your personality fits the business you are trying to build. For example, if you have chosen to build a service business and your personality is not especially "service driven" then you are going to have a difficult time building a successful service business. Therefore, the first step in building a successful business is to make sure it fits the builder's personality.
If you would like to learn more about how to build a business, then please tune into The Weekly Business Hour broadcast this Monday June 19th from 11:00am – 12:00pm on Lone Star Community Radio. We also will have Lisa McElroy with Alegre HR joining us in the Expert Corner to further our discussion on how to build a better HR process for your business.
You can listen live at www.irlonestar.com , on the Lone Star mobile app or FM 104.5 and FM 106.1; or you can tune into the podcast after Wednesday June 21st  by going to The Weekly Business Hour page on www.irlonestar.com  or on Facebook to The Weekly Business Hour page: https://www.facebook.com/theweeklybusinesshour.