Are You Taking Good Care of Your Customers?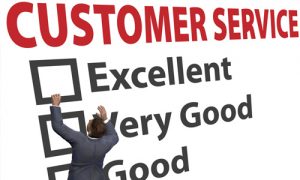 Well, are you? All of us in business consider our customers one of the most important assets to our business. There is no arguing with the fact no customers means no business. More on point perhaps is what is the effect if we lose what we define as good customers. Those are the ones that spend the most with us and do so more frequently. My first question is, "do you know who these customers are?" The fact is many businesses don't even take the time, at least on an annual basis, to identify their best customers are and what they buy and spend with the company. How can we even consider our customers are an important asset unless we know who they are?
Recently, I was read an article that Dick Hendee, Editor of the Silver Fox Advisors monthly newsletter, published in the March edition of the newsletter. http://silverfox.org/blog2/nl/  Dick's article entitled, "Your Customers are Someone's Prospects", goes right to the heart of keeping customers. He talks about the need to maintain a database of your customers that contains information about when they started doing business with you, date of last purchase, what products/services they buy and how much they spend. Only when you have this type of information can you set up a process to let your customers know that their business is important to you.
If you would like to learn more about how to retain your customers business then please tune into The Weekly Business Hour broadcast this Monday April 10th  from 11:00am – 12:00pm on Lone Star Community Radio. You can listen live at www.irlonestar.com , on the Lone Star mobile app or FM 104.5 and FM 106.1; or you can tune into the podcast after Wednesday April 12th  by going to The Weekly Business Hour page on www.irlonestar.com  or on Facebook to The Weekly Business Hour page: https://www.facebook.com/theweeklybusinesshour