GUIDANCE TO LEAD YOUR BUSINESS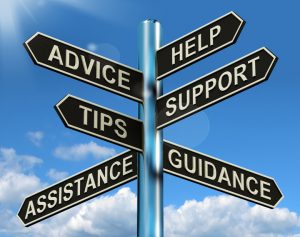 How do you currently lead your business? Do you lead from the front or do you delegate the role to others? Either of these choices can be the right one or they can be the wrong one for your business. There are literally hundreds of theories about what constitutes leadership and what is the best kind of leadership. In the field of business writing there is a new "flavor of the month" published every week. The key to the correct answer is your approach to leadership depends on you and the needs of your business.
There are some basics you can follow to develop a leadership style that will work best with your business. The first is that whatever approach you choose, you must be committed to following that approach every day so as "to lead by example." You must be willing to model or demonstrate the behaviors you want your people to accept and follow. Making this work is not an overnight thing, but over time it becomes an integral part of your company's culture.
If you would like to learn more about building your own leadership style then please tune into The Weekly Business Hour broadcast this Monday April 3rd  from 11:00am – 12:00pm on Lone Star Community Radio. You can listen live at www.irlonestar.com , on the Lone Star mobile app or FM 104.5 and FM 106.1; or you can tune into the podcast after Wednesday April 5th  by going to The Weekly Business Hour page on www.irlonestar.com  or on Facebook to The Weekly Business Hour page: https://www.facebook.com/theweeklybusinesshour