Now that the New Year has begun, What are You Going to Do About It?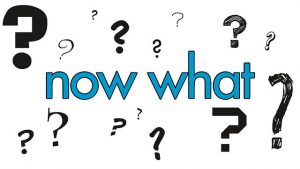 There is always a lot of excitement and joy that surrounds the arrival of a new year. Many resolutions are made and new plans are drafted for a new beginning. It is almost as the arrival of a new year brings with it a sense of great energy and hope. In reality the only thing that has really changed is the date on the calendar. The again we should never diminish or be negative about hope for a better tomorrow.
This same hope applies to ones business as well as their personal life. The key is to take your hope (and promises) and find ways to make them happen. A first step in this process is to change or adjust your daily routine to get more out of each day. Most if not all of us have room to improve our daily schedule to make ourselves more productive. A more productive individual has a better chance to achieve their goals and realize the hope they have.
The place to start the process of reviewing your daily schedule is looking at what you do to get started each day. What kind of ritual or process do you go through in preparing yourself to meet the challenges of the coming day? Do you just roll out of bed, get cleaned up, down a cup of coffee and hit the streets? Or do you do all this with a purpose and prepared with an agenda of what it is that you need to get done starting with your priorities?
It may sound like a challenge and a bit stiff but starting each day with an established routine can put you way ahead in meeting your goals. Start doing something about meeting your goals and tweaking your daily routine for 2017 by listening to The Weekly Business Hour broadcast this Monday January 16th from 11:00am – 12:00pm on Lone Star Community Radio. You can listen live at www.irlonestar.com and FM 104.5 and FM 106.1 or you can tune into the podcast after Wednesday January 18th by going to The Weekly Business Hour page on irlonestar.com or on Facebook on The Weekly Business Hour page: https://www.facebook.com/theweeklybusinesshour