Is Your Company a Disrupter or Are You Being Disrupted?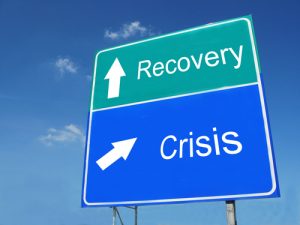 I want to talk to you for a few minutes about your business and where you and your business stand on disruption. By disruption, I mean a change or innovation that changes how your products or services are used, delivered or perceived in the market. Every day we are subject to disruptions such as the driverless car, cell phones and Facebook advertising. Who could have seen these changes or disruptions coming 2, 3 or 5 years before they came to market? Every business in every industry is subject to being upended by disruption, sometimes we can see it coming and sometimes not. Where does your company stand on innovation or disruption?
Recently I read a short article by John Jantsch, author, speaker and the founder of Duct Tape Marketing. In his article entitled "Disrupt or Be Disrupted" he discusses how the market are changing and what a business needs to do to stay competitive.
He points out that "innovation is perhaps the most significant threat and greatest opportunity facing most small businesses today." I totally agree with his assessment. The market for your products/services is changing so rapidly that your revenue stream can dry up before you realize what is happening.
Is your business at risk and if so what can you do about it? Here more about this topic when I present my Silver Fox Tip of the Week on The Weekly Business Hour broadcast this Monday, December 19th  from 11:00am – 12:00pm on Lone Star Community Radio. You can listen live at www.irlonestar.com and FM 104.5 and FM 106.1 or you can tune into the podcast after Wednesday December 21st by going to The Weekly Business Hour page on irlonestar.com or on Facebook on The Weekly Business Hour page.