Why do you let Cyber-Thieves steal your information?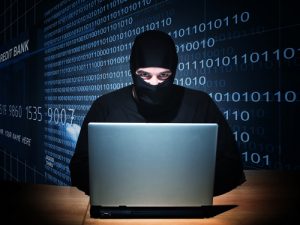 Why do we let thieves steal the information from our computer systems? Are we not concerned about our privacy? How long will we continue to expose ourselves and our businesses to being ripped off by cyber-thieves?
The answer to these and other questions concerning protecting your valuable computer information lie completely with you. There are a number of basic or common ways that most information is hacked or stolen. In this article I offer the
3 most common ways we continue to expose and loose valuable information to cyber-thieves.
The first and perhaps most often used method to steal information are through the use of malware. Most of the time we are simply tricked into installing the malware on our computer. The key is to understand that malware can be hidden anywhere and if target for the hacker.
The following are some basic steps you can take to prevent yourself from being tricked into downloading malware:
Make sure you only download software from a website you know and trust. If you have any doubts, then walk away.
Always take a minute and look at the name of the file you are about to download. Many hackers will disguise their malware by using a similar looking name of a trusted site. Again, if you have any doubts then walk away.
Stay completely away from torrents, sites with adult content and movie streaming sites. They often contain malware and they are just waiting for the unexpecting mark to show up and download their software.
Always scan a file before installing it. Virus scanner software is in common use today. First make sure your computer system has the proper software installed and its updates are current. Secondly, make sure you use it every time when downloading software from any source.
A second common way of putting malware on your computer is by using the "admin" function of your system. Once a hacker registers as an admin he/she can change any and all settings, install programs and manage the entire system at will. If the hacker gains control over any computer which has admin credentials, then they are on their way to controlling your entire network.
The way to beat this opening is to severely limit those who have admin credentials so you reduce the chances of a hacker finding a machine that has the correct credentials. You also need to make sure that all virus scanning and security software is kept up to date.
Physical access to your computer is another way that hackers gain access to your system. If you leave your computer open when you are away from your desk, then anyone can access it. They can use a USB drive to load malware or to steal important information.
Password protection is the best defense to this type of theft. Passwords must be strong and changed from time to time on a regular basis. When you leave your computer unattended for any period of time the log-off. You can also install software that will disable portable devices from accessing your system is if does not already have such protection.
Finally, make sure that your system is protected from theft from within. A disgruntled employee can do a lot of damage by infecting the company's computer system. Here the answer is to limit as much as possible access to the system. Very few people within a business need access to all the information in the system. Each person should only have access to the information they need to perform their job.
If you would like to learn more about computer security and how you can actually insure many of the potential losses against cyber-theft, then tune into The Weekly Business Hour on Monday August 8th between 11:00am & 12:00pm. Trish Cooper of the Patricia Cooper Insurance Agency will join us to talk about how insurance companies are now providing insurance coverage to protect your business in case your information is compromised.
Listen live or to the podcast at https://irlonestar.com/twbh/ Join us on Facebook at The Weekly Business Hour page and receive notice each week as the podcasts is posted.