WHAT IS MY BUSINESS GOING TO DO AFTER THE 4TH OF JULY?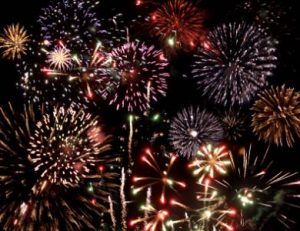 Hope you and your business enjoyed a good holiday; even if all you did was close and you and your employees took an extra day or two off.
The 4th of July represents a midpoint in the business year. The books are closed on the first half of the year and you now have the last half the year to make the year so to speak. I would suggest that you start by looking at your annual business plan if you have not already done so. Many business people monitor their business progress on a weekly, monthly or quarterly basis and they already know how the first half of the year played out. However, way too many still need to make the time to review the results of the first six months of the year.
Looking back is only the beginning of the review process I am suggesting. . The look-back gives you a starting point or, if you will, a scorecard of how your plan actually played out. It is the looking forward to the balance of the year that offers the real opportunity. Now is the time for you to make adjustments and tweaks to this year's plan that can have a positive impact on the year as a whole.
I would start with your revenue projections. I would give them a thorough shake down. You can start with the "gross numbers" or sales for each month. Then break down those monthly numbers by type of sales, items, services or whatever categories are important to your business. These are the revenue numbers that really need to be analyzed to determine if you are selling what you thought you would sell when you put the plan together.
Many times when we put our revenue numbers together we have a mix of products or services that have different gross margins. If we are selling too much of the lower margin products or services obviously our profits will suffer. Once you determine what has been selling then you need to try and determine why and perhaps adjust our marketing plan to realign our needed margin mix.
A review of expenses is somewhat simpler in my plan. You have only two kinds: variable which change with volume and fixed which stay the same whether I sell a little or a lot. Typically our projection of fixed expenses should be dead-on. It is the variable expenses which present a moving target subject to sales fluctuations. Many times there are profit points or plateaus for variable expenses where they don't increase at the same rate that sales do. These points or plateaus represent a place where you can benefit from an increased profit margin. Some businesses find one of these points of increased profit margin and slow their growth to take full advantage of the profitability margin increase.